Another year and another hot and droughty September. Last weekend was ridiculous with very low water, air temps in the 80's during the day and 60's at night and water temps hitting 70. I think that there has only been several days of rain in the last four months.
It was sad to see schools of brook trout trapped when they came up rivers during the brief cold and rain of early September and then got hung up. I saw small pools in Kennebago, South Bog Stream, and others with hundreds of mature brook trout who were being harassed by anglers, mink, otter, and predatory birds.
Cold weather is coming so maybe the last two days of September will offer okay fishing. My friends and I fished hard for several days last weekend and didn't catch a single fish over six inches..
On a more positive note, here are a few awesome pics from the season…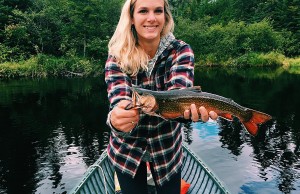 My daughter fishing during the rain in early September without me. Not the best way to hold the fish but she had never caught a fish this big and it was a good learning experience. The photo is a little misleading – she is not holding the jaw.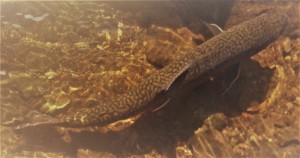 Brookie has great camouflage from above to thwart predatory birds as you can see after the release of this fish.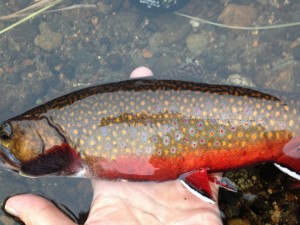 But brilliant to each other as they fight for spawning territory.
9500 ft. alpine lake in sw Montana from my trip.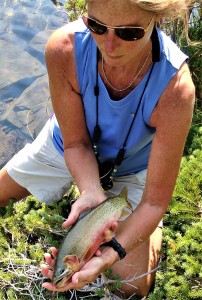 My wife, Lindsey with nice cut from that lake.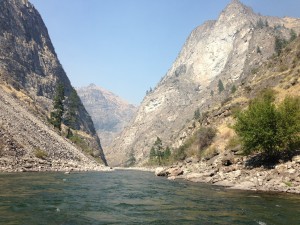 and a photo from our float on the middle fork of the Salmon River, Idaho in early September.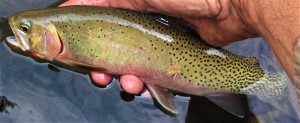 Typical Middle Fork Cutthroat